Its two days until American Thanksgiving, and we all know what that means for the lucky dog.....FOOD.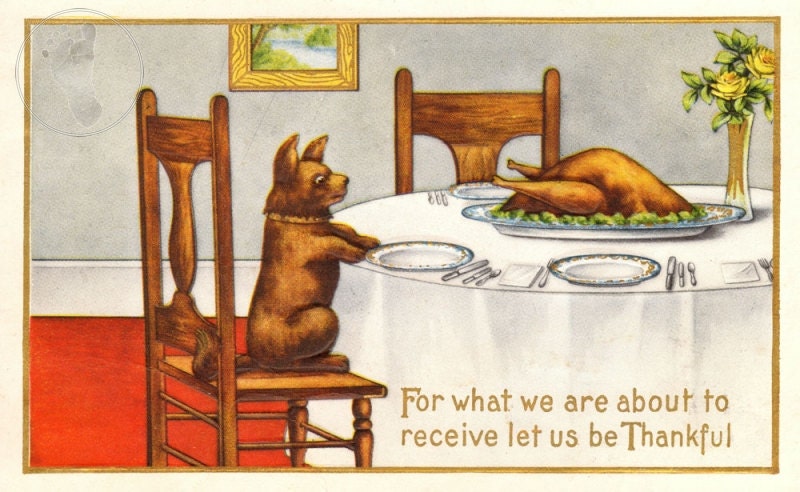 Now our momma is too lazy to roast each us a Turkey of our own, like the lucky dog in the above post card (though she has promised to give us a taste of the family Turkey). Anyway mom had to make something tasty just for us, so she came up with these super easy meat muffins.
Turkey Stuffing Muffins
1 1lb ground turkey
1 can pumpkin (plan not pie mix)
1 10 oz package frozen green beans
1/2 cup Stove top stuffing mix or 1/2 cup cooked Quinona (the Quinona is healthier and of course necessary for dogs who are grain intolerant)
1 egg, beaten
Preheat the oven to 350. Mix all of the ingredients together in a bowl until thoroughly combined. Oil 12 muffin cups or a loaf pan and spoon in the meat loaf. Bake 25-30 minutes until cooked through. It's that easy!
Happy Thanksgiving!