Who was the most dog crazy monarch in the entire history of the dog loving British empire? A serious contender would be Queen Victoria, and today is the 194th anniversary of her birth.
As a child Victoria's exalted status led to extreme isolation, and as such her only real friends where her dogs. Victoria's most favorite dog was her spaniel
Dash
who was her constant companion. After her coronation Victoria returned to the palace and gave Dash a bath. When she decided to marry Prince Albert it was partly due to his fondness for Dash, and Dash's for him. When Dash died in 1840, Victoria had this inscription placed on his grave.
Here lies
DASH
The favourite spaniel of Her Majesty Queen Victoria
In his 10th year
His attachment was without selfishness
His playfulness without malice
His fidelity without deceit
READER
If you would be beloved and die regretted
Profit by the example of
DASH
Dash was certainly not Victoria's only pet. Throughout her reign she was surrounded by pets. Including ponies, parrots, goats, and donkeys.
However dogs where always her particular favorite. There where greyhounds: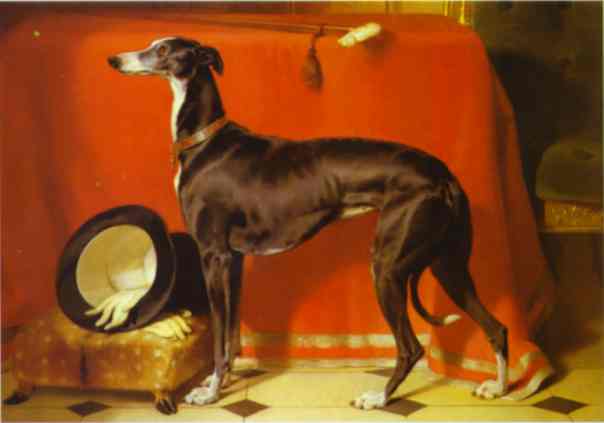 Terriers:
Collies:
Spaniels:
Pugs
Pomeranians:
and many others
When the Queen was on her death bed one of her last requests was to have her Pomeranian, Turi, with her.