On Monday we received a package from Sid's dad over at Pug Slope,
a lovely portrait of dear departed Dr. Zira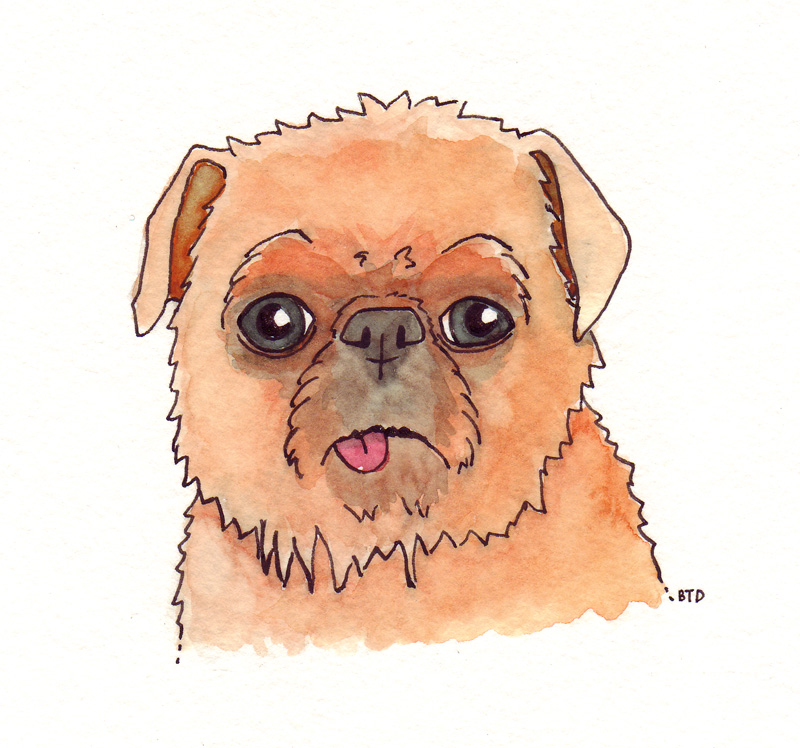 I love how this picture captures Z's sweet, expressive gaze, and that here little pink tongue is hanging out (she had the cutest tongue).
Her siblings seemed to like Z's picture too, Norbert sniffed it thoroughly
(perhaps detecting some eau de Sid).
We placed the picture on a shelf in our living room, underneath portraits of Tubby, Norbert, Ping, and Bob (and a professional photo of Dr. Zira).
Once we find a suitable frame we will hang it up with the other portraits where we can see Z's sweet face looking down on us each day.
Please order a portrait of your pet from Sid's dad today!