So on Thursday we signed up for the wonderful Kolchak Puggles
K9 Kamp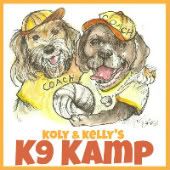 with so many dogs in America (and their owners) obese we don't want to join their ranks. After all, we are older and we want to be around a long time and obesity can drastically reduce life span. Hopefully what with our advancing years and our busy parents, we can keep up with the young whipper snappers during all the challenges (excluding four year old Bob as he is a young whipper snapper).
Still it is the weekend and mom likes to make a nice breakfast on Saturday morning (she swears that during the work week she has a healthy breakfast of yogurt and fruit in her classroom before the student's come in). For herself and Dad mom made Baked Apple Pancake. The first time mom tasted a Baked Apple Pancake at the Original House of Pancakes (NOT to be confused with the vastly inferior International House Of Pancakes) in Buffalo, New York where she went to college she had a taste epiphany. Luckily, there is an Original House of Pancakes in Fort Lee, NJ so she can still have one on occasion. She says they are as large as a big dinner plate and when they arrive at your table you must say to the waiter, "oh my I didn't know it would be that big," before you precede to stuff yourself.
Fort Lee is a bit of a drive and besides the Apple Pancake served at the restaurant provides the monthly calorie requirement of an average adult. So mom makes a vaguely healthier version at home (really only healthier because the portions are smaller).
Oven Baked Apple Pancake
Ingredients:
2 tart apples, like Granny Smith, cored and sliced.

1/4 c. granulated sugar

2 tsps ground cinnamon

3 eggs beaten

1/2 tsp salt

1/2 cup flour (all purpose can be used but bread flour is better)

1/2 cup whole milk

1/4 tsp vanilla extract

7 tbsp of butter

Powdered sugar for serving
Preheat the oven to 425 degrees and make sure the rack is in the middle.
In a small bowl combine the sugar and the cinnamon and set aside.
In a bowl with a whisk or in a blender combine the eggs, salt, flour, milk, and vanilla extract.
In a large cast iron skillet melt the butter over medium heat, making sure it coats the entire pan. Add the apples and the cinnamon sugar and stir and let cook for 5 to 7 minutes until the apples are beginning to cook and the sugar butter mixture is very brown and syrupy.
Pour the batter over the apples and bake in the oven for 20 minutes (do not open the door).
Serve the pancake by flipping it onto a plate, so the apples are facing up, or by cutting it into wedges. Top with powdered sugar. Makes about three or four servings.
The above is not really a dog friendly treat so us hounds didn't get any (sigh). Instead we got our usual carefully measured amount of kibble.
After the apple pancakes Mom and Dad needed to burn off some calories. So along with Norbert and Bob they drove down to Pavonia Newport to walk along the water. Its a bit of a long walk so Tubby, Ping, and Dr. Zira stayed home as it may have been to much for them.
The waterway at Pavonia Newport is mom's absolute favorite place to walk us in Jersey City. Its a very expensive neighborhood with condos in the seven digit range. The reason is the spectacular view of the NYC skyline as well as Yachts and people boating. Today there was a speed boat race. There are wide paths down by the water and plenty of people and dogs, and a nice breeze. Mom says with all the hotels in the area walking there makes you feel like you are on vacation. Here are some pictures of our walk:
Starting out on the Trek, we love the wide pathways
The view of Manhattan, mom's photography skills certainly do not do it justice, but you can see one of the Speed Boats!
Another view
From this view you can actually see the school mom has just started working at (she has taught for years but transferred sights.) The school is the famous Stuyvesant High School and mom works in a very small capsule Special Education program that is run by NYC's District 75.
One of the fancy hotels in Pavonia Newport. You can see the water is still brown from the Hurricane.
Dad, Norbert, and Bob
This is a blog hop: